EVAN PARKER / JOHN RUSSELL / JOHN EDWARDS / PETER EVANS
The trio of Evan Parker, John Russell and John Edwards have worked together in numerous permutations over many years and in many countries, and have justly earned a reputation as one of the most fluid and sensitive of improvising groups working today. At one of their concerts for Russell's Mopomoso series, they were joined by New York trumpet virtuoso Peter Evans for what proved to be a memorable night, his gloriously extended technique meshing perfectly with the subtle and dynamic interplay of the trio. Everybody was delighted to have the opportunity to play together again as a quartet at Freedom of the City. In the true spirit of free improvisation this is not a repeat performance!

Evan Parker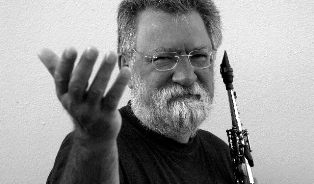 Evan Parker has, over the last 40 years, completely redefined the saxophone as an instrument and improvisation as a way of making music. Hailed as the greatest saxophonist since John Coltrane he has been central in establishing free improvisation as the most advanced and exciting form of music making today. A truly unique figure, Parker continues to refine and expand his practice, opening up fertile new possibilities for future experimentation for years to come.

John Russell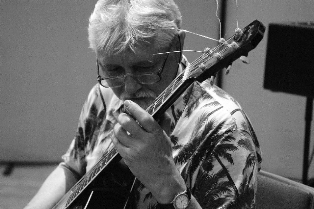 John began playing the guitar in 1965, playing free improvisation in and around London from 1972 onwards. From 1974 his work extended into teaching, broadcasts (radio and television) and touring both in the UK and abroad. In 1981 he founded "Quaqua", a bank of improvisors put together in different permutations for specific events. In 1987 he helped set up Acta records with John Butcher and Phil Durrant and in 1990 he inaugurated "Mopomoso" which has become London's longest running concert series dedicated to free improvisation.
He says, "For me free improvisation allows me to get closer to music more than any other way of playing."

John Edwards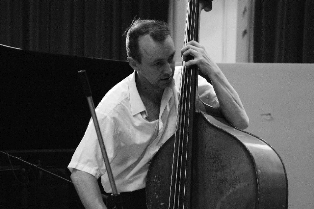 John Edwards is undoubtedly one of the most talented musicians of his generation, a virtuoso performer who makes his bass sing and dance like no other. Capable of combining the visceral and the abstract in a single note, he brings an irrepressible energy and infallible poise to any musical situation. His recent album of solo double bass improvisations ("Volume" on psi records) was named as one of the best 100 albums of 2008 in The Sunday Times.

Peter Evans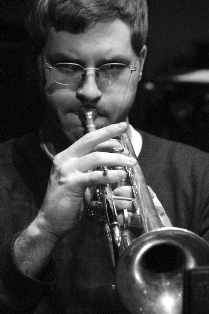 Peter Evans has been a member of the New York musical community since 2003, when he moved to the city after graduating Oberlin Conservatory with a degree in classical trumpet. Peter currently works in a wide variety of areas, including solo performance, chamber orchestras, performance art, free improvised settings, electro-acoustic music and composition. As a performer, Evans has been working to broaden the expressive range of his chosen instrument and enjoys playing with steady configurations of players and composers.
All photos © Caroline Forbes
http://www.youtube.com/watch?v=-OBpjqsJXtY
http://www.youtube.com/watch?v=1FvquHA-yBM
http://www.youtube.com/watch?v=qu8yfZGz6pQ